Welcome to the KOEI wiki, a database that anyone can edit for Koei games. We're always looking for editors so you can help!

Ever since starting on January 5, 2006, our users have created a total of 3,750 articles.
If you would like to contribute, feel free to create an account. Though you can edit without one, you get more benefits with one such as a sense of belonging in the community, as well as being acknowledged for your contributions.
If you want to upload an image, please read our uploading policy first.
Don't forget to visit the Spanish Dynasty Warriors wiki and the Koei Fanon wiki too!
Members and visitors! Feel free to participate in general group discussions for the wiki at the Community Portal or our forums.
Koei News
Technical changes to Wikia are posted every Monday and Wednesday at the Technical Updates staff blog. The latest Wikia updates can be checked on the Staff Blog.
November 2018
The latest update of Shin Sangoku Musou Online Z gives players the opportunity to acquire Zhou Cang's weapon as well as costumes of Ma Dai and Guan Yinping.
A mobile port of Daikoukai Jidai IV will be made available for purchase on December 12.
The Power-Up Kit expansion of Nobunaga's Ambition Taishi has been delayed, changing its release date from November 19 to February 14, 2019.
A reading recital done by the cast of Harukanaru Toki no Naka de 3 and Angelique will be held on November 17 and 18 respectively at Setagaya City Hall. Attendees will also be given pamphlets illustrated by artist Junko Taguchi. will also be distributed to attendees.
Nobunaga no Yabou Online is holding its annual winter event where players have the opportunity to enjoy various holiday events like Halloween. New equipment is made available for character avatars and animal companions alike. The event ends on December 26.
A teaser site for the Corda ☆ Songs live event is now up. Fans can apply for tickets starting on November 8. The event is expected to begin on February 23, 2019.
New Romance of the Three Kingdoms, having been released in China for over a year, will begin its global release on November 2018.
Gundam Heroes is a SD Gundam browser game that was jointly developed by Bandai Namco Online and Koei Tecmo Games; its public service is scheduled to be live in 2018.
Butai Harukanaru Toki no Naka de 3, a stage play based on Harukanaru Toki no Naka de 3, shall commemorate the tenth anniversary of Haruka theatrical adaptations. It shall take place in December 2018 at Tokyo and Osaka.
midas is developing two games that are currently known under their product codes: "Puck" and "F". It is currently unknown if they are related to the recent smartphone collaborations that have been announced for development.
Koei-Tecmo Japan has announced their business alliance with Zepp live houses under the tentative brand name KT Zepp Yokohama. These live houses are scheduled to open in spring 2020 throughout Yokohama. Fumiko Hayashi, the mayor of Yokohama, stated her hopes that the collaboration will provide new content to the world and further improve the local economy and brand recognition of the district.
Koei-Tecmo has announced the construction of a new company building to commemorate the holding's tenth anniversary. It is scheduled to finish its completion by January 2020.
Dynasty Warriors (電影《真·三國無雙》), the live action film adaptation of Dynasty Warriors, is being produced by China 3D Digital Entertainment (part of the hmv Digital China Group). It is directed by Roy Hin Yeung Chow and written by Christine To. Carina Lau acts as an original character made for the film. Shooting finished in November 2017 and post production is scheduled to take a year to finish. The movie will show in China, Hong Kong, and Macau sometime in 2018.
Collaboration of the Month
Create articles that aren't character related.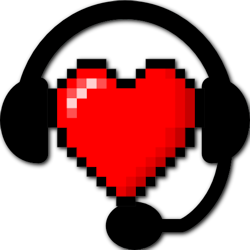 General Gaming
Go to these sites for info or for help with your own wiki!
Capcom • Eighting/Raizing • Game Ideas • Humongous Entertainment • JumpStart • Koei • Newgrounds • Nintendo • Nitrome • SEGA • SNK • Steam Trading Cards • Tamagotchi
---
Shoot 'Em Ups: 1940 • Gradius • Star Fox • Touhou • TwinBee
---
Sports: FIFA • Madden NFL • Tony Hawk • Wii Sports
Want your community included? See how!