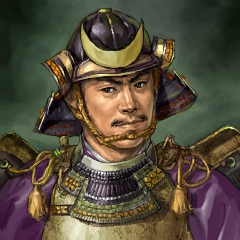 No higher resolution available.
There is no description yet. Add a description.
Appears on these pages

of
Nagayasu Miyoshi is a member of The Miyoshi Trio. Out of the trio, he is the one with the most...
See full list >
File history
Click on a date/time to view the file as it appeared at that time.
Metadata
This file contains additional information, probably added from the digital camera or scanner used to create or digitize it. If the file has been modified from its original state, some details may not fully reflect the modified file.
JPEG file comment
XML:com.adobe.xmp: <?xpacket begin="?" id="W5M0MpCehiHzreSzNTczkc9d"?>

<x:xmpmeta xmlns:x="adobe:ns:meta/" x:xmptk="Adobe XMP Core 5.5-c014 79.151481, 2013/03/13-12:09:15 ">

  <rdf:RDF xmlns:rdf="http://www.w3.org/1999/02/22-rdf-syntax-ns#&quot;>
     <rdf:Description rdf:about=""
           xmlns:xmp="http://ns.adobe.com/xap/1.0/&quot;
           xmlns:dc="http://purl.org/dc/elements/1.1/&quot;
           xmlns:photoshop="http://ns.adobe.com/photoshop/1.0/&quot;
           xmlns:xmpMM="http://ns.adobe.com/xap/1.0/mm/&quot;
           xmlns:stEvt="http://ns.adobe.com/xap/1.0/sType/ResourceEvent#&quot;
           xmlns:tiff="http://ns.adobe.com/tiff/1.0/&quot;
           xmlns:exif="http://ns.adobe.com/exif/1.0/&quot;>
        <xmp:CreatorTool>Adobe Photoshop CC (Windows)</xmp:CreatorTool>
        <xmp:CreateDate>2013-10-26T18:51:08+08:00</xmp:CreateDate>
        <xmp:ModifyDate>2013-10-26T20:35:54+08:00</xmp:ModifyDate>
        <xmp:MetadataDate>2013-10-26T20:35:54+08:00</xmp:MetadataDate>
        <dc:format>image/png</dc:format>
        <photoshop:ColorMode>3</photoshop:ColorMode>
        <xmpMM:InstanceID>xmp.iid:a5059d08-5efb-ed44-b7a6-c7ca7b5f7099</xmpMM:InstanceID>
        <xmpMM:DocumentID>xmp.did:a5059d08-5efb-ed44-b7a6-c7ca7b5f7099</xmpMM:DocumentID>
        <xmpMM:OriginalDocumentID>xmp.did:a5059d08-5efb-ed44-b7a6-c7ca7b5f7099</xmpMM:OriginalDocumentID>
        <xmpMM:History>
           <rdf:Seq>
              <rdf:li rdf:parseType="Resource">
                 <stEvt:action>created</stEvt:action>
                 <stEvt:instanceID>xmp.iid:a5059d08-5efb-ed44-b7a6-c7ca7b5f7099</stEvt:instanceID>
                 <stEvt:when>2013-10-26T18:51:08+08:00</stEvt:when>
                 <stEvt:softwareAgent>Adobe Photoshop CC (Windows)</stEvt:softwareAgent>
              </rdf:li>
           </rdf:Seq>
        </xmpMM:History>
        <tiff:Orientation>1</tiff:Orientation>
        <tiff:XResolution>720000/10000</tiff:XResolution>
        <tiff:YResolution>720000/10000</tiff:YResolution>
        <tiff:ResolutionUnit>2</tiff:ResolutionUnit>
        <exif:ColorSpace>65535</exif:ColorSpace>
        <exif:PixelXDimension>240</exif:PixelXDimension>
        <exif:PixelYDimension>240</exif:PixelYDimension>
     </rdf:Description>
  </rdf:RDF>


</x:xmpmeta>





















































































































































































<?xpacket end="w"?>