Welcome to the KOEI wiki, a database that anyone can edit for Koei games. We're always looking for editors so you can help!

Ever since starting on January 5, 2006, our users have created a total of 3,409 articles.
If you would like to contribute, feel free to create an account. Though you can edit without one, you get more benefits with one such as a sense of belonging in the community, as well as being acknowledged for your contributions.
If you want to upload an image, please read our uploading policy first.
Don't forget to visit the Spanish Dynasty Warriors wiki and the Koei Fanon wiki too!
Members and visitors! Feel free to participate in general group discussions for the wiki at the Community Portal or our forums.
Koei News
Technical changes to Wikia are posted every Monday and Wednesday at the Technical Updates staff blog. The latest Wikia updates can be checked on the Staff Blog.
April 2017
According to Akihiro Suzuki, new information on Dynasty Warriors 9 will be revealed on May.
Nobunaga no Yabou Taishi, the latest and fifteenth main installment for the Nobunaga's Ambition's series, has been announced for the PC, PS4, and Nintendo Switch with a tentative winter release date. Kou Shibusawa is general producer, Kouichi Oyama is producer, and Kouji Kimata is director. This title will have a "will" mechanic that joins generals and improves their performance in battle. Other promises include a better AI, even more historical figures, and pauses for the battle command menus.

4Gamer interviewed Oyama and Kimata regarding their experience with the Nobunaga's Ambition series and their thoughts regarding the development of this title.

The sixth PlayStation Live Nioh livestream will feature the upcoming "Dragon of Tohoku" DLC bundle and the PvP duel update which are both scheduled to be available on May 2. Streaming will start May 1, 22:00 (JST).
My GAMECITY users can participate in Nyabraham's Golden Week campaigns for limited time deals and chances to win free GC Coins.
G Cluster is holding a Golden Week sale for the cloud versions of Romance of the Three Kingdoms 12 and Nobunaga's Ambition: Sphere of Influence.
Winning Post 8 2017's simulation of this year's Oka Sho has been posted on Twitter shortly after the race.
Shintaro Kobayashi, senior director of Koei-Tecmo, has announced his retirement for June this year. Other senior managers have announced their retirement at the same time. Changes for the subsidiaries will occur on April 1.

Another announcement made on March 13 was the establishment of midas.
Koei-Tecmo Japan has announced their business alliance with Zepp live houses under the tentative brand name KT Zepp Yokohama. These live houses are scheduled to open in spring 2020 throughout Yokohama. Fumiko Hayashi, the mayor of Yokohama, stated her hopes that the collaboration will provide new content to the world and further improve the local economy and brand recognition of the district.
Projections for company performance has declined 7.3% due to non-profit operations and loss exceeding earlier expectations. The reasons were cited due to project delays and a decrease in sales for products in early March 2017.

The PS Vita port of Sangokushi 13 with Power Up Kit will hit Japan and Taiwan's stores on May 25. This port will include touchscreen features for gameplay, a camera function for original characters, and cross-saving with the PS3 and PS4 ports.
Nobunaga no Yabou Online Yuushi no Shou is hosting a Toukiden collaboration event until April 12.
Daikoku Jidai Online Age of Revolution's April event schedule has been posted online. The first live event will be the annual Easter egg hunt which will start on April 4.
Shin Sangoku Musou Online Z is holding a Musou ☆ Stars collaboration event until April 20. Players will be able to obtain furniture based on the original characters from the game.
Neoromance ♥ Charasong 200 Kyoku Festa is a stage event that will celebrate a small fraction of the character songs created for the Neoromance series. It will be held at Pacifico Yokohama July 15~16.

The hotels within walking distance of Pacifico Yokohama are offering their Neoromance travel plans for my GAMECITY members. Reservations will be accepted until May 8.

Haruka Bidanshi Matsuri Concert, an orchestral concert that highlights music and character image songs from Haruka 3 Ultimate and Haruka 6, will be held at the Ichikawa City Cultural Hall June 3.
Koei-Tecmo has filed a trademark for Seiken Musou. Currently, it's unknown if this is a new original Warriors IP or a potential collaboration title with Square Enix's Seiken Densetsu series or Warner Brother's King Arthur.
Koei has unveiled its new VR Sense prototype for the annual Japan Amusement Expo. This virtual machine can simulate movement, wind, temperature, and aroma to give participants a unique arcade experience. Three games will be used to demonstrate its features: Horror Sense, GI Jockey Sense, and Dynasty Warriors.
Pachinko maker EXCITE has announced their pachislot Nobunaga no Yabou Souzou -Z- for their 2017 lineup. It will be in pachinko parlors by April 2017.

There are also rumors of a Toukiden pachislot within the works that has been circulating since last year. No news yet on the maker or its availability in parlors.

A live action Dynasty Warriors movie is being produced by China 3D Digital Entertainment (part of the hmv Digital China Group). It will be directed by Roy Hin Yeung Chow and written by Christine To. Shooting is scheduled for this year. The movie will show in China, Hong Kong, and Macau sometime in 2018.
Collaboration of the Month
Create articles that aren't character related.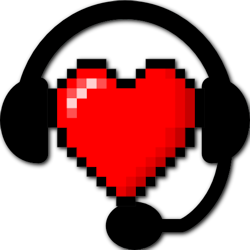 General Gaming
Go to these sites for info or for help with your own wiki!
Capcom • Game Ideas • Humongous Entertainment • JumpStart • Koei • Namco • Newgrounds • Nintendo • Nitrome • SNK • Tamagotchi
Want your community included? See how!

Ad blocker interference detected!
Wikia is a free-to-use site that makes money from advertising. We have a modified experience for viewers using ad blockers

Wikia is not accessible if you've made further modifications. Remove the custom ad blocker rule(s) and the page will load as expected.