Welcome to the KOEI wiki, a database that anyone can edit for Koei games. We're always looking for editors so you can help!

Ever since starting on January 5, 2006, our users have created a total of 3,700 articles.
If you would like to contribute, feel free to create an account. Though you can edit without one, you get more benefits with one such as a sense of belonging in the community, as well as being acknowledged for your contributions.
If you want to upload an image, please read our uploading policy first.
Don't forget to visit the Spanish Dynasty Warriors wiki and the Koei Fanon wiki too!
Members and visitors! Feel free to participate in general group discussions for the wiki at the Community Portal or our forums.
Koei News
Technical changes to Wikia are posted every Monday and Wednesday at the Technical Updates staff blog. The latest Wikia updates can be checked on the Staff Blog.
March 2018
Keiko Erikawa returned as one of the executives to hand out awards at this year's AMD Awards, which celebrated various entertainment media in Japan from 2017.
Web radio program RADIO MIRACLE 6 aired its last episode. Interested fans can listen to it for a limited time on YouTube. CD recordings of the web radio program will be compiled for each group with additional commentary and available for sale on April 25.
This year's FOST award ceremony celebrated innovative university professors who used hybrid simulations and smartphone apps for furthering the advancement of technology, research, and education.
Nobunaga no Yabou Taishi shall have its second major update in March. It will include the new "Development" command and tweaks to the "Agriculture" command. Dengeki PlayStation is scheduled to have a livestream with the game's producer, Hiroyuki Koyama, regarding the update on March 5.
Winning Post 8 2018 is scheduled to be available in Japan's stores on March 15, 2018 for the PS4, PS Vita, PC, and Nintendo Switch. First print buyers will receive a new secretary.
Gundam Heroes is a SD Gundam browser game that was jointly developed by Bandai Namco Online and Koei Tecmo Games; its public service is scheduled to be live in 2018.
Nobunaga no Yabou Online Yuushi no Shou has a "Ghost Ship" dungeon that ends on March 7. Monsters from around the world challenge players with powered up "advance mode" states.

This month's Mononofu Day campaign is lets players gain huge amounts of experience by having their character(s) practice their sword swings. Free play time and 300 "Nobunaga Coins" are given to players who log-in on the 11th.
Players can earn new panda and penguin pets and face Suzaku in the renewed Four Gods Tower starting March 14. Suzaku's challenge ends on March 28.

Daikoukai Jidai Online Order of the Prince is hosting a limited time Atlantis event that lasts until March 6. Players can purchase exclusive materials and investigate the "Sun Ship".
Shin Sangoku Musou Online Z's March events includes the fourth server battle and another exchange currency gained from paid "Musou Coin" purchases.
Ruby Party has extended the Gamecity Shopping Tokimeki Restaurant☆☆☆ fifth anniversary goods fair into March.
webpon is offering limited edition Kiniro no Corda Blue Sky merchandise online that includes international delivery options. Final deadline for orders is March 2; orders will be delivered until May 2.
Tokimeki Restaurant☆☆☆ 3 Majesty×X.I.P. LIVE -5th Anniversary Tour- is this year's first virtual reality concert for Tokimeki Restaurant☆☆☆. DMM VR THEATER will host variations of the tour throughout March 3~April 1.
Kiniro no Corda Girl's Party is the first female voice actor only Neoromance event. It is scheduled to take place on March 10, 2018 at Aurum.
Creek and River is hosting a Koei-Tecmo career briefing and recruitment conference on March 17. Tomohiko Sho will talk about on-site development systems and confidential development stories.
Kou Shibusawa will be a guest judge for the GFF Award 2018 ceremony on March 18. Attendees can play the trial versions of Dynasty Warriors 9 and Attack on Titan 2. Shibusawa and Akihiro Hino, CEO of Level 5, are scheduled to have a talk show together before the awards are handed to winners.
Omega Force 20th Anniversary Seiyuu Musou is a voice actor stage event that is a collaboration between the Dynasty Warriors and Samurai Warriors series. It will occur on March 18, 2018 at Toyosu Pit. Whoever purchases the "Ultimate Seat" will receive a deluxe pamphlet, priority tickets for buying drinks and merchandise, merchandise autographed by the voice actors, and an original accessory personally handed to them by Masaya Onosaka (Zhao Yun) and Takeshi Kusao (Yukimura Sanada).
Butai Shin Sangoku Musou Kanto no Tatakai, a stage play based on the Battle of Guandu, will be held in Tokyo's Zenrosai Hall/Space Zero April 26 to May 1 and May 5~6 at Osaka's Sankei Hall Breeze.
Butai Nobunaga no Yabou Taishi Haru no Jin Tenka Fubu ~Kindei no Kubi Hen~, a theatrical adaptation of Nobunaga no Yabou Taishi centered on the Azai-Asakura conflict against the Oda, will have showings at CBGK Shibugeki! May 15~28, 2018.

Imai Sōkyū is free DLC for Nobunaga no Yabou Taishi. His visual replicates Hikomaro, the actor-comedian playing him.

Butai Harukanaru Toki no Naka de 3, a stage play based on Harukanaru Toki no Naka de 3, shall commemorate the tenth anniversary of Haruka theatrical adaptations. It shall take place in December 2018 at Tokyo and Osaka.
midas is developing two games that are currently known under their product codes: "Puck" and "F". It is currently unknown if they are related to the recent smartphone collaborations that have been announced for development.
Koei-Tecmo Japan has announced their business alliance with Zepp live houses under the tentative brand name KT Zepp Yokohama. These live houses are scheduled to open in spring 2020 throughout Yokohama. Fumiko Hayashi, the mayor of Yokohama, stated her hopes that the collaboration will provide new content to the world and further improve the local economy and brand recognition of the district.
Koei-Tecmo has announced the construction of a new company building to commemorate the holding's tenth anniversary. It is scheduled to finish its completion by January 2020.
Dynasty Warriors (電影《真·三國無雙》), the live action film adaptation of Dynasty Warriors, is being produced by China 3D Digital Entertainment (part of the hmv Digital China Group). It is directed by Roy Hin Yeung Chow and written by Christine To. Carina Lau acts as an original character made for the film. Shooting finished in November 2017 and post production is scheduled to take a year to finish. The movie will show in China, Hong Kong, and Macau sometime in 2018.
Collaboration of the Month
Create articles that aren't character related.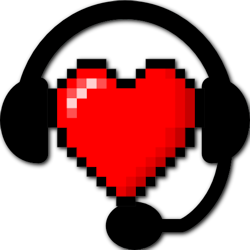 General Gaming
Go to these sites for info or for help with your own wiki!
Capcom • Game Ideas • Humongous Entertainment • JumpStart • Koei • Nintendo • Nitrome • SEGA • SNK • Steam Trading Cards • Tamagotchi
---
Shoot 'Em Ups: Raiden • Star Fox • Touhou
---
Sports: FIFA • Tony Hawk • Wii Sports
Want your community included? See how!