Welcome to the KOEI wiki, a database that anyone can edit for Koei games. We're always looking for editors so you can help!

Ever since starting on January 5, 2006, our users have created a total of 3,553 articles.
If you would like to contribute, feel free to create an account. Though you can edit without one, you get more benefits with one such as a sense of belonging in the community, as well as being acknowledged for your contributions.
If you want to upload an image, please read our uploading policy first.
Don't forget to visit the Spanish Dynasty Warriors wiki and the Koei Fanon wiki too!
Members and visitors! Feel free to participate in general group discussions for the wiki at the Community Portal or our forums.
Koei News
Technical changes to Wikia are posted every Monday and Wednesday at the Technical Updates staff blog. The latest Wikia updates can be checked on the Staff Blog.
October 2017
A live demonstration of Attack on Titan 2 will be broadcasted on October 24. Guests include Hisashi Koinuma, Hideo Suzuki, and Shiori Mikami.
Daikoku Jidai Online ~Order of the Prince~ will be starting its annual Halloween event on October 17. Players can participate in quests to defeat ghost ships and obtain new Halloween-inspired costumes.
As part of the Kou Shibusawa 35th anniversary, a memorial book featuring Koei's past simulation titles will be released on November 8 by Loppi HMV.
Two Harukanaru Toki no Naka de events for this year's Neoromance ♥ Festa have been announced: Haruka Oni Matsuri and Haruka Hachiyou Matsuri.
A PlayStation Vita remake for Kiniro no Corda 2 f was announced at the Neoromance ♥ Charasong 200 Kyoku Festa. It will be released on December 21 this year.
Koei-Tecmo Japan has announced their business alliance with Zepp live houses under the tentative brand name KT Zepp Yokohama. These live houses are scheduled to open in spring 2020 throughout Yokohama. Fumiko Hayashi, the mayor of Yokohama, stated her hopes that the collaboration will provide new content to the world and further improve the local economy and brand recognition of the district.
A live action Dynasty Warriors movie is being produced by China 3D Digital Entertainment (part of the hmv Digital China Group). It will be directed by Roy Hin Yeung Chow and written by Christine To. Shooting has been scheduled for this month. The movie will show in China, Hong Kong, and Macau sometime in 2018.
A few months ago, it became known that Koei-Tecmo filed a trademark for Seiken Musou, which was the same Japanese subtitle used for Warner Brother's King Arthur: Legend of the Sword. Warner Brothers announced that the film will be localized in Japan as King Authur, but the film's promotional media hasn't been caught up to speed. The Page speculates on the circumstances of what appears to be a last minute change.
There have been rumors of a Toukiden pachislot within the works that has been circulating since last year. No news yet on the maker or its availability in parlors.
This Month's Featured Article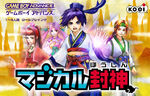 Magical Fengshen is a hand-held adventure game set in the Fengshen Yanyi universe; the game is a interquel that takes place between the first and second titles. The story is centered on Sora and his friends uncovering the secrets behind paopei and using that knowledge to help restore peace to the land. (Read more)

 
Collaboration of the Month
Create articles that aren't character related.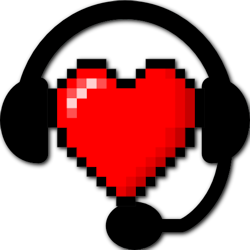 General Gaming
Go to these sites for info or for help with your own wiki!
Capcom • Game Ideas • Humongous Entertainment • JumpStart • Koei • Nintendo • Nitrome • SEGA • SNK • Steam Trading Cards • Tamagotchi
Want your community included? See how!

Ad blocker interference detected!
Wikia is a free-to-use site that makes money from advertising. We have a modified experience for viewers using ad blockers

Wikia is not accessible if you've made further modifications. Remove the custom ad blocker rule(s) and the page will load as expected.