Welcome to the KOEI wiki, a database that anyone can edit for Koei games. We're always looking for editors so you can help!

Ever since starting on January 5, 2006, our users have created a total of 3,651 articles.
If you would like to contribute, feel free to create an account. Though you can edit without one, you get more benefits with one such as a sense of belonging in the community, as well as being acknowledged for your contributions.
If you want to upload an image, please read our uploading policy first.
Don't forget to visit the Spanish Dynasty Warriors wiki and the Koei Fanon wiki too!
Members and visitors! Feel free to participate in general group discussions for the wiki at the Community Portal or our forums.
Koei News
Technical changes to Wikia are posted every Monday and Wednesday at the Technical Updates staff blog. The latest Wikia updates can be checked on the Staff Blog.
January 2018
Shibusawa Archives Vol. 11 has released the Japanese Power-Up Kit versions of Nobunaga no Yabou Tenka Sousei, Sangokushi 11, and Sangokushi 12 on Steam
Senganen, a Shimazu owned garden and tourist attraction, will feature Dynasty Warriors 9 and Nobunaga no Yabou Taishi displays during the last two weeks of January. Dynasty Warriors visuals include QR codes for a mobile wallpaper and Nobunaga's Ambition panels will be dedicated to the Kyushu landscape during the Warring States period.
NHK's cool japan shall feature samurai from the Warring States period for its January 28 episode with collaboration footage from Koei.
The January 25 issue of Weekly Famitsu includes interviews from various Koei Tecmo creators in its 2018 expectations article. Fumihiko Yasuda (director of Nioh) is one of the developers featured in a bonus highlight with other game developers born in 1982.
Koei-Tecmo merchandise from voice actor stage events and Comiket 93 will be up for sale in the Koei Tecmo Fare in Kobe Marui One.
Ruby Party is hosting four Haruka and Corda merchandise Gamecity Shopping campaigns in celebration of Christmas and the new year.
my Gamecity's annual year end campaigns started on December 21. Members can partake in in-game presents exclusive to the my Gamecity servers, a daily survey for prizes, GC Coin discounts, and a chance to receive bonus GC Coins after purchasing the smartphone version of Nobunaga no Yabou Bushou Fuunroku. Six idols and two video game journalists are tied to the promotion of this year's events, the idols being promoted across video game news sites. Celebrations end on January 21.
Dengeki has opened its voting phase for its Dengeki Girl's Style Girls Game Award 2017. The Koei-Tecmo related games that are up for voting are: Harukanaru Toki no Naka de 3 Ultimate, Harukanaru Toki no Naka de Ultimate, Kiniro no Corda 2 ff, Neo Angelique Tenshi no Namida, Tokimeki Restaurant☆☆☆, and Shingeki no Kyojin Shichi Kara no Dasshutsu. Voting ends on January 31, 2018.

Dengeki PlayStation is continuing Koei-Tecmo's challenge to play every Nobunaga's Ambition title from last year to commemorate Taishi. This week's Udon no Yabou FULL THROTTLE episode has Dengeki PlayStation staff play as Katsunaga Mōri (Toyotomi) in the Osaka Campaign of Nobunaga's Ambition: Sphere of Influence - Ascension.

Gamecity Shoppers have a chance to pre-order the 60 CD soundtrack collection, w-Force 20th Anniversary Complete CD Box, early. Music up to Warriors All-Stars is included, along with any tracks that debuted in expansions, spin-offs, and DLC for Warriors IPs. Consumers can purchase it normally starting February 28, 2018.
Winning Post 8 2018 is scheduled to be available in Japan's stores on March 15, 2018 for the PS4, PS Vita, PC, and Nintendo Switch. First print buyers will receive a new secretary.
Level 5 has announced a Youkai Sangokushi mobile spin-off called Youkai Sangokushi Kunitori Wars is up for download on January 11.
The end of the year Net Cafe Festival will end on January 17, 2018. Players can earn special bonuses if they play in marked net cafes for participating games.
Nobunaga no Yabou Online Yuushi no Shou is celebrating its annual New Years events.
Daikoukai Jidai Online Order of the Prince shall have its Chapter 2 Horizon update on January 16, which continues the expansion's main narrative with a new town and ship model. Information regarding the new quests have been teased.
Shin Sangoku Musou Online Z's January updates has an event to earn Jiang Wei's weapon, New Year sales, and a summon for Sima Zhao. This month's server conflict includes another chance to obtain last month's God of War, Zhao Yun collaboration items.
Ongakugeki Kiniro no Corda Blue♪Sky Premium Party Feat. Shinseikan honors the theatrical actors for the main Shiseikan members. Attendees may choose to enjoy lunch or dinner seatings on January 14, 2018.
Neoromance ♥ Festa Neo Angelique Arcadia Carnival 2, the voice actor stage event to celebrate Neo Angelique Tenshi no Namida, will be held on February 11, 2018.
Harukanaru Tokinonakade 6 Fan Kansha Matsuri is a voice actor event scheduled to take place at Fuchu Forest Art Theater on February 24, 2018. Neoromaster stamps can be collected from this event for rare merchandise.
Kiniro no Corda Girl's Party is the first female voice actor only Neoromance event. It is scheduled to take place on March 10, 2018 at Aurum.
Omega Force 20th Anniversary Seiyuu Musou is a voice actor stage event that is a collaboration between the Dynasty Warriors and Samurai Warriors series. It will occur on March 18, 2018 at Toyosu Pit. Whoever purchases the "Ultimate Seat" will receive a deluxe pamphlet, priority tickets for buying drinks and merchandise, merchandise autographed by the voice actors, and an original accessory personally handed to them by Masaya Onosaka (Zhao Yun) and Takeshi Kusao (Yukimura Sanada).
A new Dynasty Warriors theatrical adaptation based on the Battle of Guandu will be held at Zenrosai Hall from April 26 to May 1, 2018.
Sangokushi 2017, a mobile remake of Romance of the Three Kingdoms XI developed by TCI Shanghai for the Chinese market, will be released in Taiwan, Hong Kong, and Macau under the new title Shin Sangokushi Tebataban. Japanese voice options will be included for the game at a later date.
midas is developing two games that are currently known under their product codes: "Puck" and "F". It is currently unknown if they are related to the recent smartphone collaborations that have been announced for development.
Koei-Tecmo Japan has announced their business alliance with Zepp live houses under the tentative brand name KT Zepp Yokohama. These live houses are scheduled to open in spring 2020 throughout Yokohama. Fumiko Hayashi, the mayor of Yokohama, stated her hopes that the collaboration will provide new content to the world and further improve the local economy and brand recognition of the district.
Koei-Tecmo has announced the construction of a new company building to commemorate the holding's tenth anniversary. It is scheduled to finish its completion by January 2020.
A live action Dynasty Warriors movie is being produced by China 3D Digital Entertainment (part of the hmv Digital China Group). It will be directed by Roy Hin Yeung Chow and written by Christine To. Shooting has been scheduled for this month. The movie will show in China, Hong Kong, and Macau sometime in 2018.
This Month's Featured Article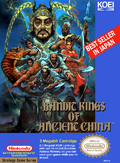 Bandit Kings of Ancient China is a turn-based strategy game based on the classic Chinese novel, Water Margin. In contrast to the numerous historical simulation games, it was created to be a "free-flowing adventure". (Read more)

 
Collaboration of the Month
Create articles that aren't character related.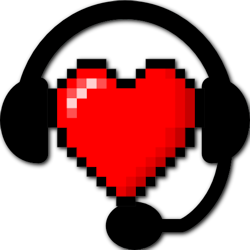 General Gaming
Go to these sites for info or for help with your own wiki!
Capcom • Game Ideas • Humongous Entertainment • JumpStart • Koei • Nintendo • Nitrome • SEGA • SNK • Steam Trading Cards • Tamagotchi
---
Shoot 'Em Ups: Raiden • Star Fox • Touhou
---
Sports: FIFA • Tony Hawk • Wii Sports
Want your community included? See how!

Ad blocker interference detected!
Wikia is a free-to-use site that makes money from advertising. We have a modified experience for viewers using ad blockers

Wikia is not accessible if you've made further modifications. Remove the custom ad blocker rule(s) and the page will load as expected.